Outdoor Service and Picnic 9/19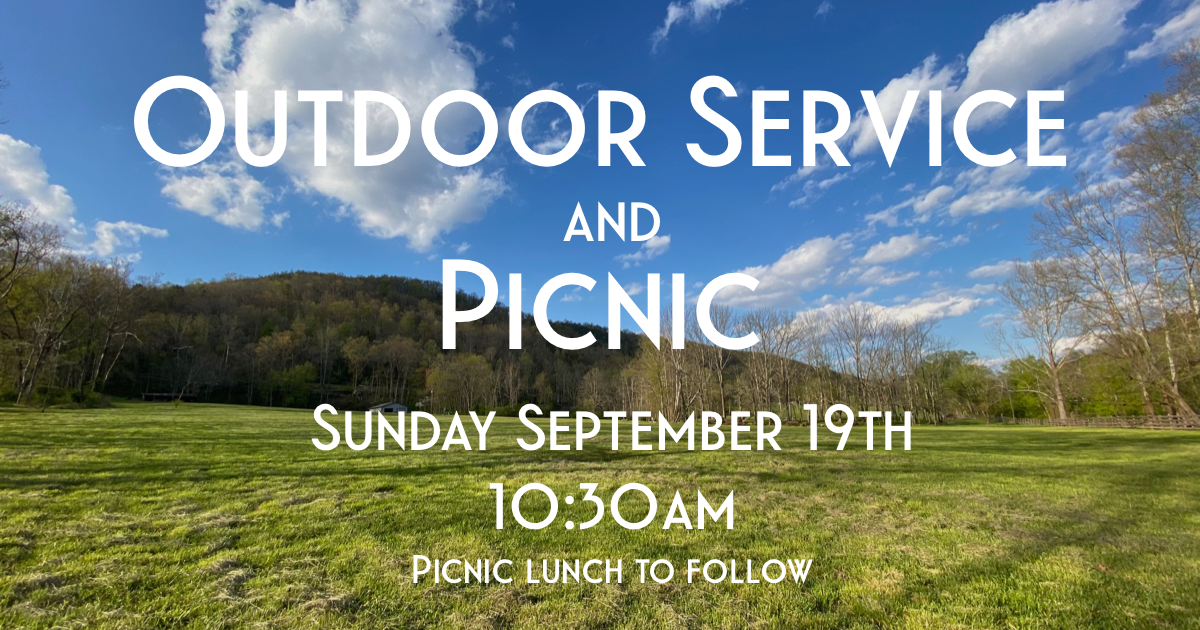 This Sunday, September 19th, is our annual church picnic. We will be gathering at the Haywood farm for a worship service at 10:30am and follow with a picnic dinner by the pond. All food and drink is being provided by the church. Please plan on gathering for worship and fellowship this Sunday. Bring a chair, a fishing pole, corn hole or whatever you need to enjoy some fellowship with your fellow church members but most of all bring a friend!
IMPORTANT: If you or a church member you know is not available to attend in person, please let us know as the ladies will be preparing box lunches and your fellow church members will deliver them to your home if you wish.
Directions to the property are as follows.
Head North on 119 and turn left at the Rosspoint turnoff onto 522.
Go 1.7 miles and turn right onto the property. The Harlan Baptist flag will be visible on the side of the road as well as someone to direct you towards the area to park.
Once you make your way onto the property drive around the pond where someone will direct you to park based on whether you are planning to remain in your car or sit in chairs.
We will send out an update Saturday afternoon if the weather does not look good for an outdoor service.
Looking forward to worshiping with you all this Sunday. See you then!
Directions can be found at this link. Google Maps: https://goo.gl/maps/S4ZXgEdBYBQzLasEA