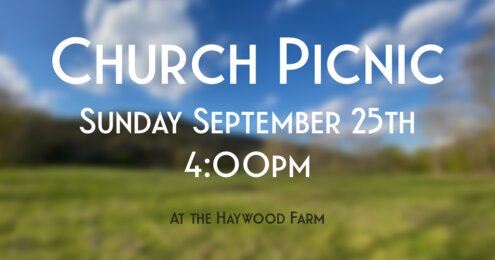 Make plans for this Sunday for a fun evening at the Haywood Farm. This year we will return to having our normal morning service at the church building and have a picnic in place of our usual Sunday evening service.
The meal will start at 4:30pm. Plan to arrive at 4pm. The church will provide meat, rolls, and drinks. We are asking each family to bring a side and/or dessert. We will have plenty of chairs, tables, and canopies so that everyone can sit around and fellowship with one another. We will also have corn hole and some other games. You can also bring a fishing pole and catch some bass or bluegill!
Let's plan on having a great time enjoying each others company. Make sure to invite friends and neighbors.